The Masuri S N Collection: A Legacy Sown in Passion and Persistence
Associate Naidu Pushpalatha outlines the life and achievements of the late literary pioneer Masuri Salikun, and materials donated by his family to the National Library.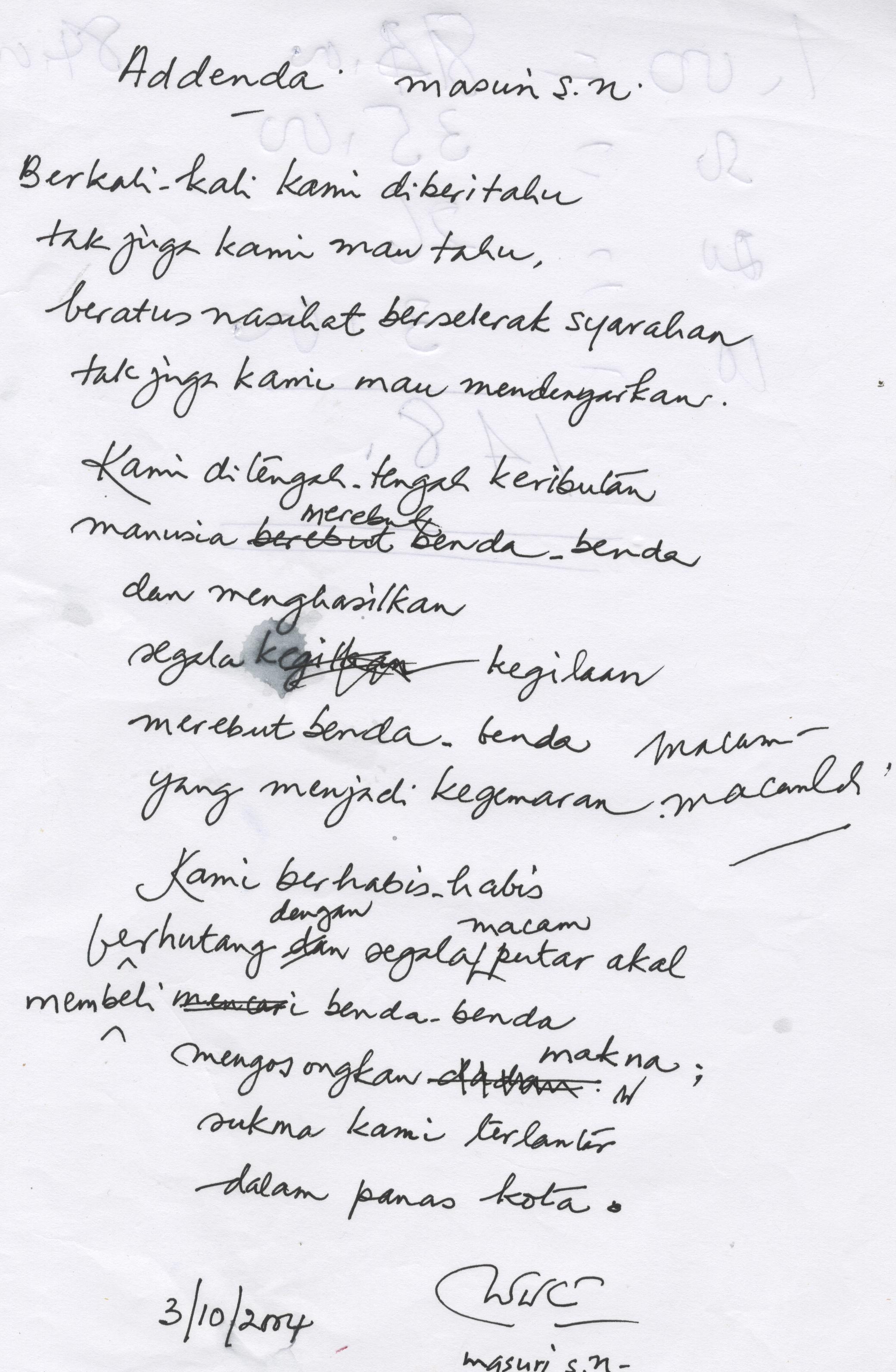 Believed to be the last poem Masuri wrote, this sheet was found in his typewriter after his passing.
"As a teenager I was shocked and disturbed at the suffering, death and hardship of the people during the Japanese Occupation. This inspired me to write poems." — Masuri Salikun
In 2006. the family of the late Masuri Salikun loaned manuscripts, monographs, plays. essays, souvenir magazines and periodicals that had belonged to the great writer to the National Library Board. Early this year, the family decided to convert this loan to a permanent donation, and this agreement was cemented by the signing of a Memorandum of Understanding with the NLB on 9 June 2011.
Masuri Salikun is one of Singapore's foremost literary titans. He was one of the pre¬eminent writers of Singapore and Southeast Asia who effected a change in the art of Malay poetry and is regarded as the "Father of Modern Sajak", a form of Malay poetry.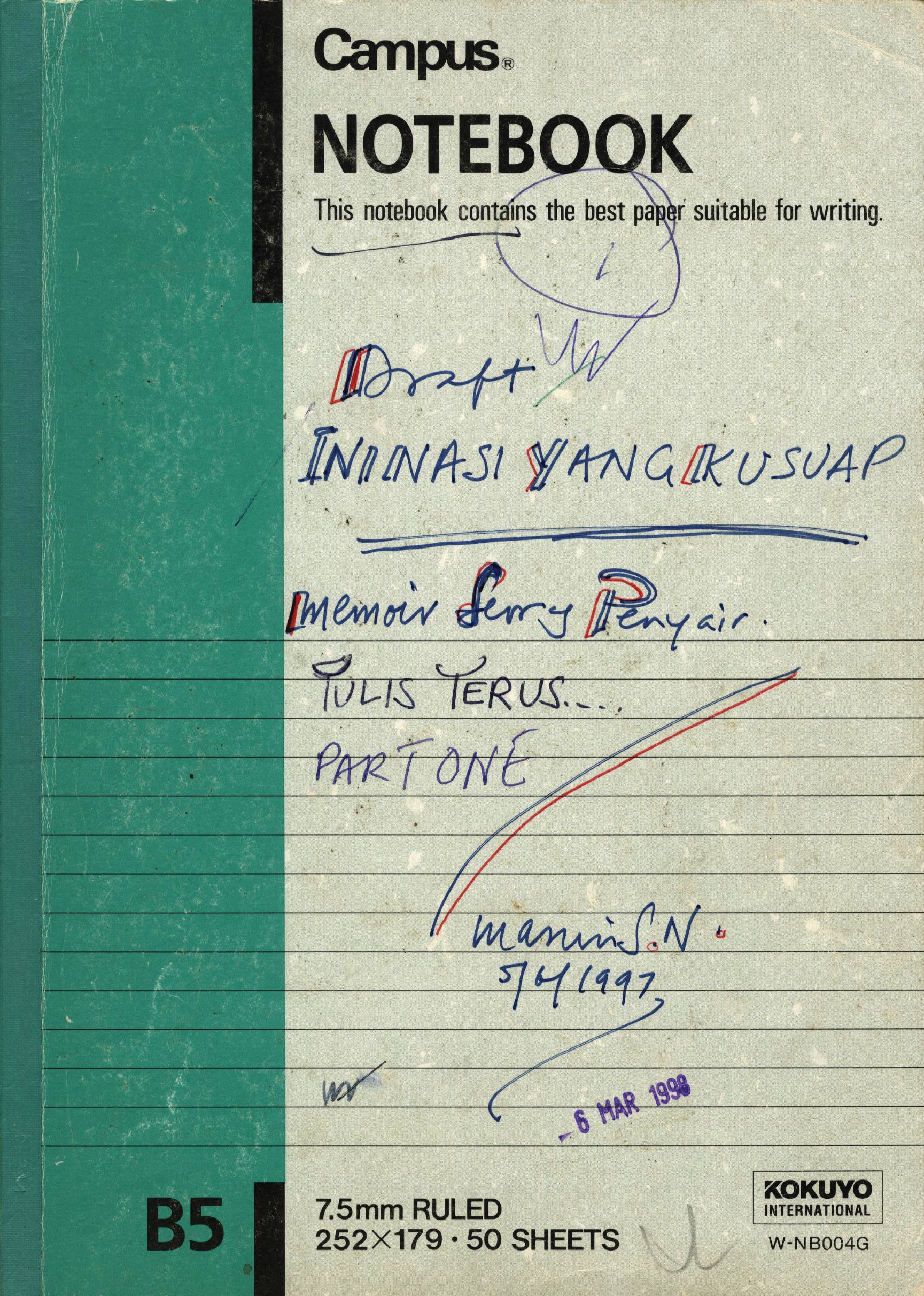 Drafts of Masuri Salikun's memoirs, which, constituted his poetry; the late writer had intended to title the volume "Ini Nasi Yang Kusuap.
He first began writing poetry at the age of 14. Even though the editors of the literary magazines at that time refused to publish his poems as their themes were anti-Japanese. and detailed military atrocities, he persevered, instead deciding to write poems about the love for one's country and defending it from foreign aggression. Eventually, on 4 September 1944. two of his poems Bunga Sakura and Ros Kupuja were published in Berita Malai, a daily newspaper published by the Japanese, which had a literary column. He was just 17 years old. This inspired Masuri to write on, and henceforth his poems were published weekly in the same paper.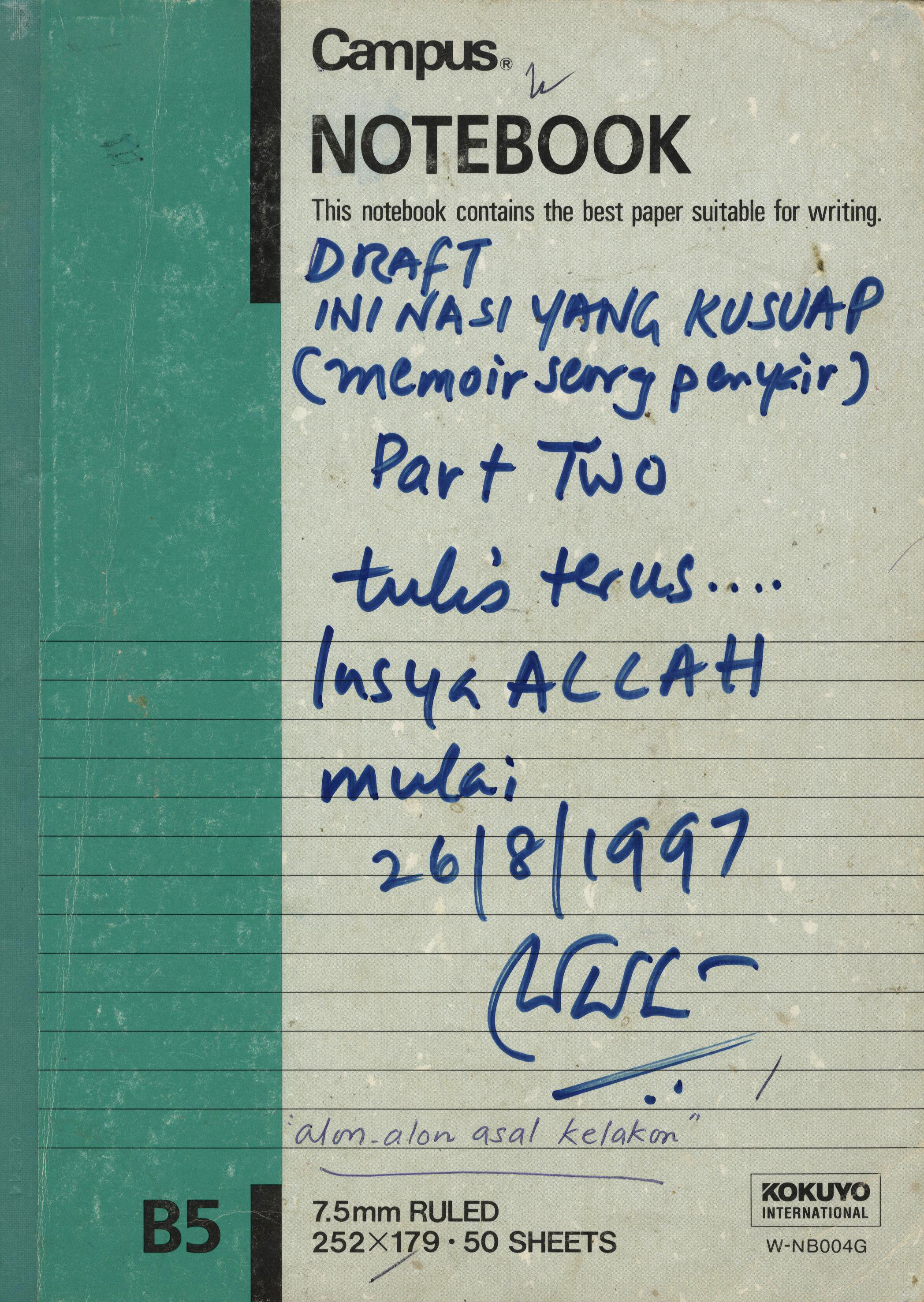 Drafts of Masuri Salikun's memoirs, which, constituted his poetry; the late writer had intended to title the volume "Ini Nasi Yang Kusuap.
His early writings embody a spirit of patriotism, and a young man's relentless desire to free the nation from any form of colonialisation and occupation. The struggle to attain independence is manifest in many of these poems. Masuri also wrote short stories, essays and plays; just as in his poetry, these works highlight the lives and aspirations of the Singapore community, addressing age-old themes of tradition, social justice and spirituality in newly modem settings.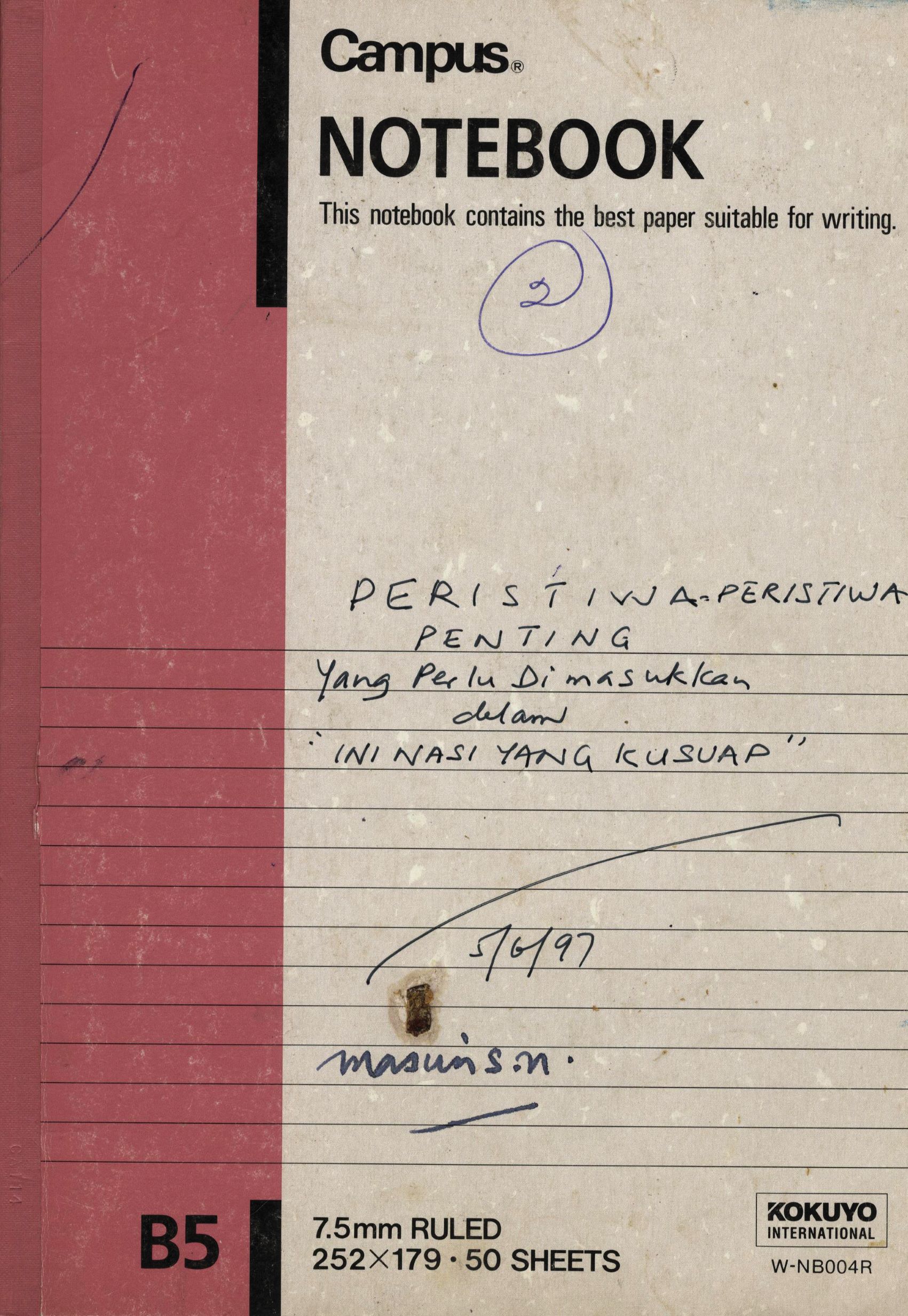 Drafts of Masuri Salikun's memoirs, which, constituted his poetry; the late writer had intended to title the volume "Ini Nasi Yang Kusuap.
Masuri held the belief that talent alone is insufficient to qualify a person as a successful writer; instead, hard work, passion and sacrifice should be key factors in any evaluation of their success. Values such as these have made him an exemplary figure for successive generations of Singaporeans, writers and non-writers alike. The demonstration of the spirit and mettle befitting of a literary pioneer of Singapore has shaped our appreciation of Masuri and his contributions to this very day.
Born in 1927, Masuri taught at Telok Kurau Malay School from 1949 to 1954 and was appointed principal from 1971 until his retirement in 1981. He was also a founding member of Angkatan Sasterawan '50 (ASAS '50), a leading Malay literary organisation in Singapore, and was the President of ASAS '50 from 2001 to 2005. From 1991 to 1992, Masuri was a guest writer at the department of Malay studies at the National University of Singapore. Among his many accolades, Masuri was awarded the Meritorious Service Medal in 2000 for his contributions to the nation, the prestigious Southeast Asia Write Award in 1980, and the Tun Seri Lanang Award in 1995.
Upon his death. Prime Minister Lee Hsien Loong had these words of commemoration to offer: "As a prolific literary writer and educator, [Masuri] has made many contributions to developing the Malay language, literature and education in Singapore …. His passing is a loss to all of us, and especially to the arts and Malay communities in Singapore."
Masuri Salikun passed away on 6 December 2005.
Library Holdings

To mark the considerable donation by the family of the late Masuri Salikun, the National Library will house a showcase of prominent literary works by the late author to share his rich legacy. This display will be at the the Lee Kong Chian Reference Library at Level 9, and Masuri's original works will also be on display there by the end of the year. Biographical and literary information on Masuri will be available to all patrons.

Cataloguing for the Masuri collection is a progressive undertaking that the National Library is embarking on; these records will be made available online once complete. The digitised documents will also be made accessible on National Library websites.

Naidu Pusphalatha
Associate II
National Library Office
National Library